Get free tips & insights on coping with depression.
Individual adults may seek my help for various issues including coping skills, healthy communications within relationships, identifying negative behavior patterns within yourself or a relationship, learn ways to recover from addiction, or need a safe place and someone to talk to.
Couples therapy attempts to improve romantic relationships and resolve interpersonal conflicts. Couples may seek my help for a range of issues that include, communication impasses, sexual difficulties, conflict in money matters, and more.
Family therapy is designed to address specific issues affecting the health and functioning of a family. It can be used to help a family through a difficult period of time, a major transition, or mental or behavioral health problems in family members.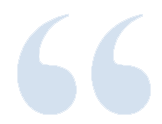 "Although the world is full of suffering, it is also full of the overcoming of it"
– Helen Keller
Tele-Therapy: Remote Video & Phone Sessions
Have your therapy session from the comfort of your own home
with a video or phone conference call. Available on Skype,
Facetime, WhatsApp, and other mobile apps.
Learn More > Book A Free Consultation
Rekindle your relationships...
Alexandra Gleason, LMFT
North Shore Relationship Center
Welcome
As a therapist, my goal is to help you uncover your true potential and lead a life that is worth celebrating. While we can't change difficult situations of the past, we can work together to better understand and resolve challenges in your life. By applying complementary therapy approaches and techniques, we will unearth long-standing behavior patterns or negative perceptions that may be holding you back from experiencing a more fulfilling and meaningful life. My areas of specialty include substance use, family struggling with a loved ones addiction, motivational therapy, LBGTQ community, identity challenges, couples therapy, family therapy, anxiety and depression.
Read more about me > Tooltip Text
Contact us today for your free consultation.
We can help you attain the personal growth you truly desire.